When Rob Manfred was selected to succeed Bud Selig as the new commissioner of Major League Baseball in 2015, he stated that there were five priorities that would be the central focus of his tenure in the position. Given that the league he supposedly oversees for the good of all involved is stuck in an ownership group-imposed lockout due to the simple fact that #BillionairesGonnaBillionaire, now seems as good a time as any to take a moment and review his progress on those priorities.
Youth Outreach
You might assume that by this he meant that Major League Baseball would make a true, dedicated effort to grow the game within communities all across the country. This could mean making an effort to donate more equipment to individuals and communities that aren't able to acquire such things otherwise. It could mean simply providing more kids with the opportunity to actually play organized baseball. Baseball is far from the only sport in which the class system is extremely evident in the number of opportunities one receives, but as a high school baseball coach who sees some kids with a hitting coach, pitching coach, traveling tournament summer team, and showcase fall team, and some who, well, have none of that, providing ways to help talented baseball players be seen regardless of their family income levels would be a massive boon to both the popularity of the sport and the number of athletes actually playing it.
Alas, the majority of Manfred's focus on this point apparently centered around the idea of simply getting more children to the ballpark. Mind you, not doing anything to make that easier such as dropping ticket prices, but simply suggesting that it needs to be a higher priority for families to drop $250 to spend 4 hours at a baseball game. I'll give you one wild guess if he has done anything with his influence among owners to try and lower said ticket prices.
Embracing Technology
Name one streaming platform that you've had more issues using than MLB.TV. It's okay, I'll wait.
Well, at least replay has proven to be a flawless system that has allowed umpires to correct poor calls in real-time?
Oh, they still get a large majority of them wrong?
Well…at least the system is only being used for those hugely-important plays that correct those mistakes, right?
Oh, they mostly use it to take advantage of times when the laws of physics don't allow for a hand to stay on a piece of rubber while sliding on dirt. Hm.
Well, hey, at least the Astros and Red Sox have figured out how to embrace technology. We'll call this a win.
Pace of Play
Surely the pitch clock and requirement of a pitcher entering the game to stay in for three batters (or the end of an inning) has drastically cut down the time of the average 9-inning game. Surely!
| | | |
| --- | --- | --- |
| Year | AVG Time/Game | AVG Time/9 Inning Game |
| 2021 | 3:11 | 3:10 |
| 2020 | 3:06 | 3:07 |
| 2019 | 3:10 | 3:05 |
| 2018 | 3:04 | 3:00 |
| 2017 | 3:08 | 3:05 |
| 2016 | 3:04 | 3:00 |
| 2015 | 3:00 | 2:56 |
#DataAnalysis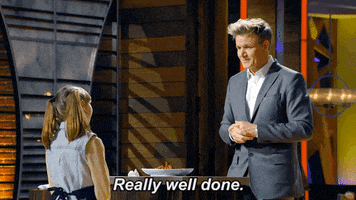 Strengthening Player Relations
lmao
A More Unified Business Operation
If there is one thing that I will call a success during Manfred's tenure, it's the introduction of MLB Film Room. Of course, I'm sure he had absolutely nothing to do with that, so.
I'd like to share a direct quote from Manfred from the linked ESPN article in the intro in reference to the Unified Business Operation.
"There's one-stop shopping. Whatever platform you want to be on, come to one place and we're prepared to service you and we're open for business."

-Guy Who Definitely Gets It
It's certainly an interesting tactic to make clear how accessible you want your product to be, while also going to such great lengths to make your product nearly inaccessible for fans of the team in their own market aside from physically coming to the stadium. Only 56% of Americans still have cable or satellite TV. And you know what you need in order to access nearly every local baseball team broadcast? Cable or satellite TV.
No worries though. If you want to, say, watch the Seattle Mariners from home instead of spending time and money on transportation to the game, tickets to the game, drinks at the game, and food at the game, and you don't want to also have to subscribe to VPN and trick your computer into thinking that you're watching the game from the London, there's an easy solution! Don't live in Washington! Or northern Oregon! Or western Idaho! Or Montana! Or Alaska! Or Hawaii!
---
You're doing great, Rob, keep it up, buddy.